MAJÁK receiver - older version
---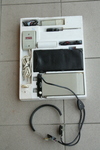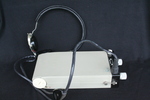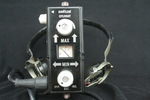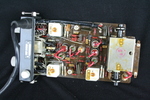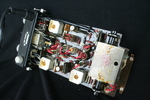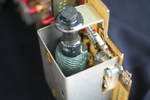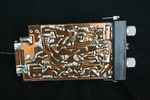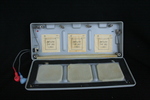 ---
This is the pointing receiver of the MAJÁK setup, intended to receive and pinpoint the signals form the bunker collapse transmitter. The operating frequency is 96kHz, at which the receiver produces about a 1kHz beat signal. The sensitivity is very good, receiver has a rugged construction, generically based on very successful TESLA VXW010 pocket radio.
For a longer operation, there is a container for 3pc. of 3F12 "flat" batteries available. The whole MAJÁK setup was developed and produced since 1970 a TESLA Pardubice and, surprisingly, it was a part of the Czech Civil defense equipment till the nineties.
The receiver in my collection is in a 1A shape, no damages, original packaging, documentation.
---
All photos are © OK1UHU, 2013